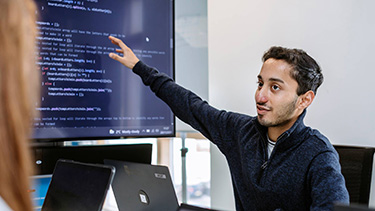 Study one of our pathways to a computing degree and break into an industry of cutting-edge technologies. ICP and the University of Portsmouth will teach you the skills and knowledge that will make you a valuable contributor to the information industry. In support of this, many of our courses are accredited by the British Computing Society (BCS).
Portsmouth is also the European home of IBM, which means our city is recognised as a centre for computer-related and IT business. Therefore, our staff work closely with this sector to make sure our courses always reflect the current and future needs of commerce and industry.
Programme Details:
University Foundation
Course Duration
2 semesters
Intakes
September or January
Modules
ICT Skills
Mathematics for Science and Computing
Engineering Principles 1
Business Studies
Research Method, Critical Thinking and Expression
Programming Concepts
Numerical Techniques 2 (Technical Steam) or
Business Management (Business Stream)
Interactive Learning Skills and Communication 3
Programme Details: Year 1
First Year Degree in Computing
Course Duration
2 semesters
Intakes
September
Location
ICP at the University of Portsmouth and School of Computing, University of Portsmouth
Employability
Business Intelligence
Computer Games
Computer Security
Data Processing
Forensic Computing
Patent Work
Software Engineering
Systems Design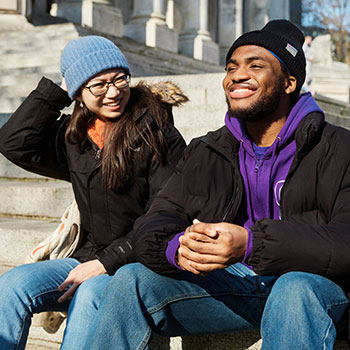 Find out more about being a student in Portsmouth
Explore our sunny city and the things you can do once you're here.
Find out about student life