Meet the College Services Team
Leaving home and travelling to study in a new country can be a hugely rewarding experience. Even though it may be something you have planned and prepared for, the extent of the change and the effect it has on you may take you by surprise.
At ICP, we realise how important it is to meet our students' needs, both academic and personal, so we offer a range of services and facilities.
We're here to support you throughout your time at ICP. The team are all graduates themselves and will help you to not only settle in, but to make the most of your time at the University of Portsmouth.
We cannot wait to meet you!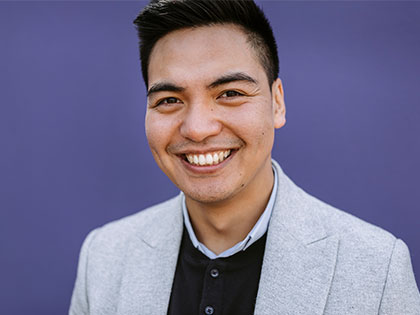 Meet Chris
Full name: Chris Rowe
Role: Head of College Services
Education: MA Translation Studies, BA (Hons) Spanish Studies
Responsible for: Oversight of the College Services Team and student experience.
Favourite place in Portsmouth: Fratton Park
Hi, I'm Chris, and I'm delighted that you will be studying with us. The College Services Team and I are here to ensure that you not only succeed at ICP, but that you do so with a smile. If you ever have any questions, issues or concerns – no matter how big or small – we will always be there to listen and help in whatever way we can. Many students come by just to tell us how their weekends have been or show us the many different places they have discovered in Portsmouth, and we love hearing about these too!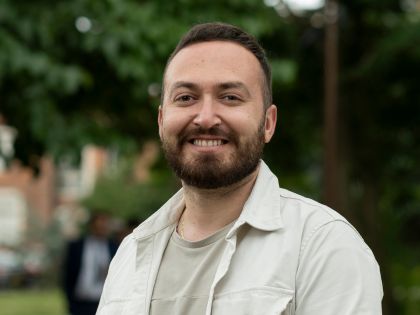 Meet Alexandros
Full name: Alexandros Kamplitsis
Role: College Operations Manager
Education: PhD in Education Studies, MSc in Educational Leadership & Management, BA (Hons) in History
Responsible for: Finance, HR and Committee support as well as activity oversight for the College including Health and Safety, Academic Support, Wellbeing, Campus Estates and Suppliers. Oversight of the College Services Team and student experience.
Favourite place in Portsmouth: Old Portsmouth Hot Walls
Congratulations on making it to ICP! We are thrilled to have you studying here with us at the sunniest and the United Kingdom's only island city! My name is Alexandros and I come from Greece. During my leisure time, I love cycling around Portsea Island, especially from Eastney Beach to Old Portsmouth, where I always enjoy watching the sunset while eating fish and chips. If you have a passion for photography, remember to pay a visit to the Hot Walls and capture the sunset!
As all the members of our College Services Team put you as our priority, among others, I aim to offer you the best support you may need. As an educator and former international student myself, I am aware of the struggles and I'm delighted to support you with any of your queries whenever you feel you are under pressure. Remember, we are here to support YOU!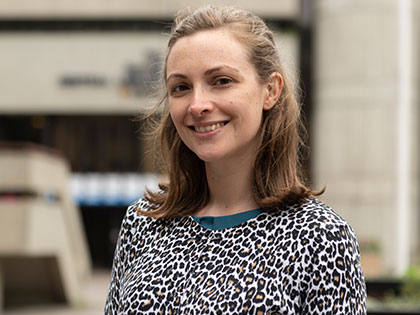 Meet Tanya
Full name: Tanya Blanks
Role: College Services Manager
Education: MA Comparative Literature, BA (Hons) Drama and English
Responsible for: Overseeing the College Services Team in all student-related activities, such as enrolment and orientation activities. Monitoring the College Services inbox and diary, registration process and liaison between University of Portsmouth and University of Portsmouth Students' Union.
Favourite place in Portsmouth: Baffled Coffee
Welcome to ICP! We're so excited to have you join our friendly, ambitious and supportive community. From your first day at Registration, to your final exams at ICP, we are here to make sure your student journey goes as smoothly as possible. My top tip is to get to know the team in College Services; we're always here to support you and love hearing ideas for activities to host during the semester!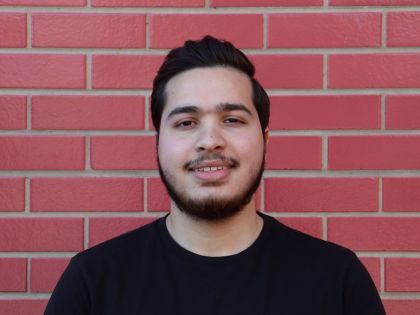 Meet Annas
Full name: Annas Neffati
Role: College Services Officer
Education: BA (Hons) Business and Management
Responsible for: Change of Pathway, Academic Appeal, Integrated Students, British Cultural Events and Employability week.
Favourite place in Portsmouth: Southsea Beach
I'm Annas, a former international student from Libya, and I'm not just your College Services Officer; I'm also a former ICP student, so I know what you're facing. From your first day to your graduation, we're here to make your ICP experience exceptional. We'll help you navigate academics, offering guidance on courses and study strategies. But it's not just about academics; we'll fill your calendar with enriching events and activities to make your journey memorable. Our goal is more than just a degree; it's about personal growth, discovering passions, and forging lifelong connections. So, as you start this exciting journey, remember that we're here to support you every step of the way. Welcome to International College Portsmouth, where your dreams become reality.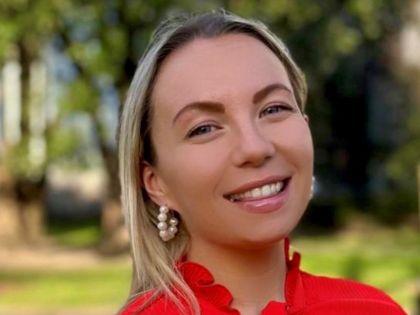 Meet Ellie-Rose
Full name: Ellie-Rose Surr
Role: College Services Officer
Responsible for: ICP Support Fayre, Student Requests and Documents, Student Feedback & Academic Support
Favourite place in Portsmouth: The Beach and Southsea Rose Garden
Hey there, I'm Ellie – and a big, warm welcome to ICP! Here at College Services, we want to support you as much as possible during your studies. Whether you need to know where your next class is or have a long list of queries, please do reach out to us – this is what we are here for! I have lived in Portsmouth my whole life and so can tell you all the wonderful places to visit, but I'm also keen to know where you all are from and to learn about the variety of different cultures. Wishing you the best of luck with all your studies, have fun, and I look forward to helping and encouraging you along the way.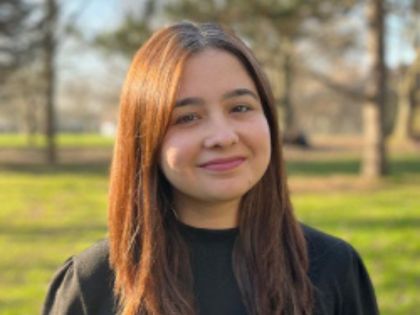 Meet Rabia (on Maternity Leave)
Full name: Rabia Waqar
Role: College Services Officer
Education: Masters – Clinical & Counselling Psychology
Responsible for: Students' Academic Support & Sponsored Student Support
Favourite place in Portsmouth: Southsea Beach
Hi, I'm Rabia, and I'm so pleased that you have chosen International College Portsmouth as your academic home for the upcoming years. You are joining a remarkable community of faculty, staff and students who are excited to help you develop the skills and experience needed to pursue your future goals and career aspirations. We understand that university is a time of extraordinary freedom and a time of new social experiences and challenges in the midst of the academic challenges. Therefore, at ICP, we want to help you exceed your academic objectives, and at the same time provide opportunities to enjoy the rich experience of social life. So, study, explore, discover, debate, relax, engage and repeat. Enjoy, succeed, and take advantage of all our college has to offer!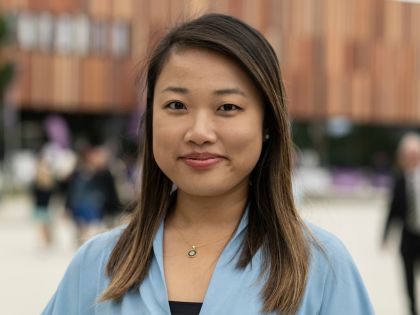 Meet Stephanie
Full name: Stephanie Pang
Role: College Services Officer
Education: MA Sociology, BSc (Hons) Sociology
Responsible for: Under 18s student support, Welfare week, student of the month, accommodation
Favourite place in Portsmouth: Old Portsmouth, Spinnaker Tower
Hi everyone, I'm Stephanie. I am so happy that you have chosen to study at ICP. Given that you will always be surrounded by friendly lecturers and college staff, I am confident you will love this place as much as I do. I am aware of how difficult it is when moving to a new country and living on your own, therefore, I want to assure you that we will always be here to listen. Given that I come from a multicultural city and have always enjoyed meeting and talking with new people, my door is always open if you want to speak to someone.  I can't wait to meet you all soon 🙂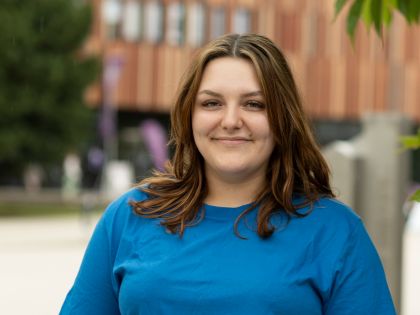 Meet Victoria
Full name: Victoria Wiltshire
Role: College Services Officer
Education: BA (Hons) International Development
Responsible for: Orientation activities, Student Council, Attendance & Absences
Favourite place in Portsmouth: The Tenth Hole or South Parade Pier
A very warm welcome to International College Portsmouth! If you like relaxing on the beach, spending all your money shopping or partying all night, Portsmouth has something for every student. Get involved and don't be afraid to put yourself out there and try new things. I hope you enjoy your time at ICP and with the University of Portsmouth, and I hope that you find that little piece of Portsmouth that will stick with you forever. If you ever want to talk about anything, big or small, the College Services Team are always here to help.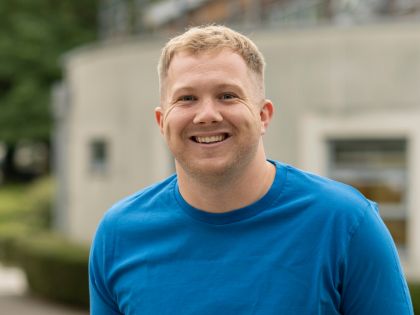 Meet Will
Full name: Will Pointon
Role: College Services Officer
Education: MA Teaching Physical Education, BA (Hons) Business Administration & Management
Responsible for: Attendance, Missing Assignments, Sport Events, Sponsor Liaison Officer
Favourite place in Portsmouth: Fratton Park
Greetings, everyone! I'm Will, and it's my pleasure to extend a warm welcome to International College Portsmouth. Being a local who grew up in and around Portsmouth, I can attest to the wonderful city it is. Portsmouth truly has something to offer everyone. Our dedicated college services team is here to provide unwavering support throughout your journey with ICP and as you progress towards the University. We're enthusiastic about getting to know each and every one of you, so don't hesitate to drop by the ICP reception for a friendly chat. As you embark on your university journey, we wish you all the best, and we hope you thoroughly enjoy your time and studies. We eagerly look forward to assisting you in any way we can.