It is very important that once you have been issued your UK Study Visa, you arrive in time for orientation. Orientation is compulsory, and enrolment occurs during this period.
ICP Welcome
We're pleased to finally have you at ICP. It's been a long journey, but we promise that your time with us will be worthwhile.
We know that you will need time to settle into your new home before you can start your classes. So, as part of your orientation and welcome, we provide a series of events for you to join. The events and social activities are a great chance to make friends with fellow students and experience university life.
Your orientation information will be personalised and sent to you in time for your arrival, but to give you an idea of what happens, here is an outline of previous orientation timetables we have provided:
Orientation
Welcome Talk: An Introduction to the International College Portsmouth with College Director, Heidi Podd.
College Services Introduction: An Introduction to the International College Portsmouth with the College Services Team.
Meet the Team: A drop-in session for new students to get to know our College Services Team.
Spinnaker Tower: Join us on a trip up the iconic Spinnaker Tower. Full of Portsmouth history and 360-degree views across the island. Not for people scared of heights!
Speed Friending: A fun and engaging way to meet new people! Conversation starters and snacks provided.
Signing up for the GP: Need a hand registering for a new doctor? This is a drop-in session to help with this application process.
Guided Library Tour: A guided tour of the University Library and the facilities available to you.
Commercial Road Walking Tour: Join us on a guided tour of the main shopping area. We will be pointing out banks, food shops and clothes shops along the way.
Welcome Party: To celebrate making it to the end of your first week!
Introduction to Academic Skills: A useful session about developing your academic skills – reviewing techniques, strategies and habits that can help you succeed at University.
Fish & Chips: Try this traditional seaside meal – battered, deep-fried fish with crispy chips and mushy peas!
Ravelin Sports Centre Tour: A guided tour of the new Ravelin Sports Centre and the facilities available to you as a student.
Games Night: Come along to this social event for an afternoon full of games, tough competition, and pizza. Meet other students and win prizes!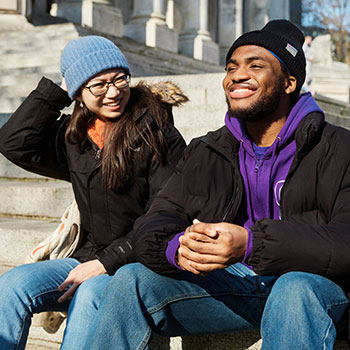 Find Out More About Being a Student in Portsmouth
Explore our sunny city and the things you can do once you're here.
Find out about student life