About Us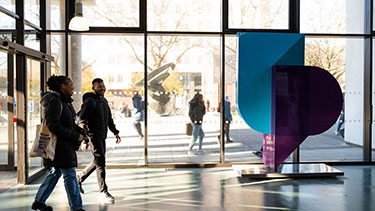 Overview
Meet the team who here for you as you study, live and work in your new city.
Studying in ICP and the University of Portsmouth will be one of the most exciting times of your life.
International College Portsmouth (ICP) offers alternative entry points into the University of Portsmouth, both at undergraduate and postgraduate level. You can choose from a range of pathway programmes designed to prepare you for studies at the University of Portsmouth. We offer you a focused and supported learning environment, with small classes led by tutors who are experts in their subject.
Portsmouth has been voted 2nd in the Best Places to Live in the UK Guide from Nomad Nation 2022, so explore the options below to find out more about ICP, the University, and the city of Portsmouth.